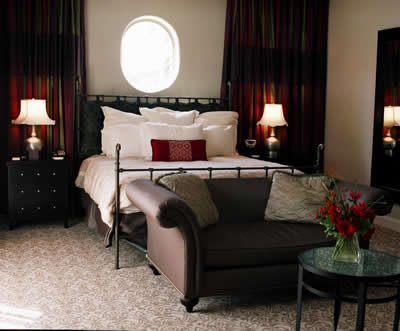 We've been talking to our clients regarding their concerns about bedbugs more and more over the last couple of years. Let's face it, the thought of bedbugs crawling around you when you're sleeping is more than creepy, but there is some good news....their bites are relatively harmless, albeit itchy and unsightly!
News 4 NY aired two stories last night about the increasing bedbug activity in New York City, so we thought we'd share them with you. Please keep in mind while you're watching these stories, that bedbug sniffing dogs aren't the only way to find bed bugs in your home...you can call Horizon at 201-447-2530 for a free inspection by our trained, non-shedding, hypo-allergenic, two-legged inspectors!
If you're simply wondering what you can do to prevent bedbugs from getting into your home, here are some things you can do to protect yourself from getting bedbugs:
Before booking a hotel room, you may want to read user reviews of the particular hotel and location - frequently, guests who've had bug problems report them online. Bear in mind that a report about one hotel does not mean the issue wasn't isolated to one room, or that hotel management hasn't since exterminated.


Peel back the bedsheets and check the mattress, running your fingers along the upper and lower seams. Make sure to check the mattress tag, since bed bugs often hide there.

Removing and examine the headboard, if possible. Check for tiny black spots (excrement) that are smaller than poppy seeds. You may also see translucent light brown skins or, in the case of an infestation, live bugs.

Check near the bed. At the bedside table, look for signs of bed bugs in the drawers and along the wall on the side of the bed that is less likely to be disturbed by cleaning staff and guests. Even check behind pictures hanging near the bed: If they're attached to the wall, tap on them to see if anything falls from behind.

Elevate suitcases and keep them off the floor by using provided luggage stands.

If you see powder in the drawers or on the headboard, it is likely that the room has already been treated for bed bugs by an exterminator, but check with the front desk.

If bed bugs are detected, you should request for another room. Be sure to inform hotel management.

Just moving to a different room may not be the total answer. You should repeat the thorough inspection of any new or different room you are offered.

When you pack to leave, inspect your luggage carefully first, and inspect every item as you pack to help detect any bugs or their signs. Laundering most cloth items with typical hot water and detergent followed by drying on low heat for at least 20 minutes (or standard dry cleaning) should kill all bed bugs in or on such items. Sealing freshly-laundered items inside a plastic bag should help keep any more bed bugs from getting in those items later to hide (and be carried back with you).
Check out these links for the News 4 stories:
http://www.nbcnewyork.com/station/as-seen-on/Bedbugs_on_the_Rise_in_NYC_New_York.html
http://www.nbcnewyork.com/station/as-seen-on/NYC_Bedbug_Epidemic__How_to_Find_Out_if_You_ve_Got_Them_New_York.html